DASH INSPECTORATE  offers a complete range of services that include certification, quality assurance, vendor inspection, third party inspection, surveillance and expediting. These services include design review and certification of equipment, material certification, quality assurance services including vendor audits and engineering inspection of mechanical and electrical equipment at vendor works.
Equipment Inspection And Commodity Inspection
All types of mechanical, electrical and electronic equipment are inspected to verify compliance with specified requirements. According to the size and complexity of the equipment, one inspection visit, or several visits shall be made; in the latter case, inspection could start with a pre-production meeting followed by identification and inspection of all raw materials, inspections at all prescribed hold-point stages, witnessing all tests, verification of all certificates and a final release inspection as specified by client. It is imperative that raw material (commodity) is inspected for the correctness in terms of metallurgy, dimensions, surface finish etc. before actual start of manufacturing process, our experienced inspectors carry out all such inspections to ensure that all quality & quantity of raw material as per BOM and specified grade specification, required NDE, visual and other inspections are carried out as per our prescribed procedure available.
Lifting Equipment, Cranes And Elevators Inspection 
As an internationally established brand, DASH can support your operations on a global scale. DASH  is leading company in the Middle East which provides solutions that optimize Safety, Reliability and Cost efficiency for lifting equipment, cranes, elevators & escalators.
Mill Inspection And Pipe Laying Inspection
As regard to inspection and certification of plates, line pipes, casings, tubings, etc., our specialist inspectors have particular knowledge of forming, welding, non-destructive testing, threading, coating, stocking, loading etc. for large orders a team of inspectors is placed in the mill and all shifts and all stages of manufacture and test are controlled. Detailed reports are issued on shift, weekly and completion basis; reports are either manual or computerized. The later is a distinct aid in controlling the certification and helps with material traceability. Pipe laying inspection includes all aspect of cross country pipe laying.
 

Pre-Shipment Inspection
Pre-shipment inspection of manufactured goods, spare parts, commodities etc. is undertaken and Inspection Release Certificates are issued, these documents being a requirement of letters of credit.
Expediting  And Vendor Assessment
Expediting is a key function of procurement. Our experienced expediters not only follow the progress of an order but also undertake in-depth trouble-shooting to ensure that required delivery dates are respected. This work entails pre-production meeting, the establishment of prorammes or critical path networks, control of engineering, sub-orders, and sub-vendors, manufacture, test and dispatch. Vendor assessment includes all aspect as per Client and ISO 9000 and DASH procedures.
Shutdown Inspection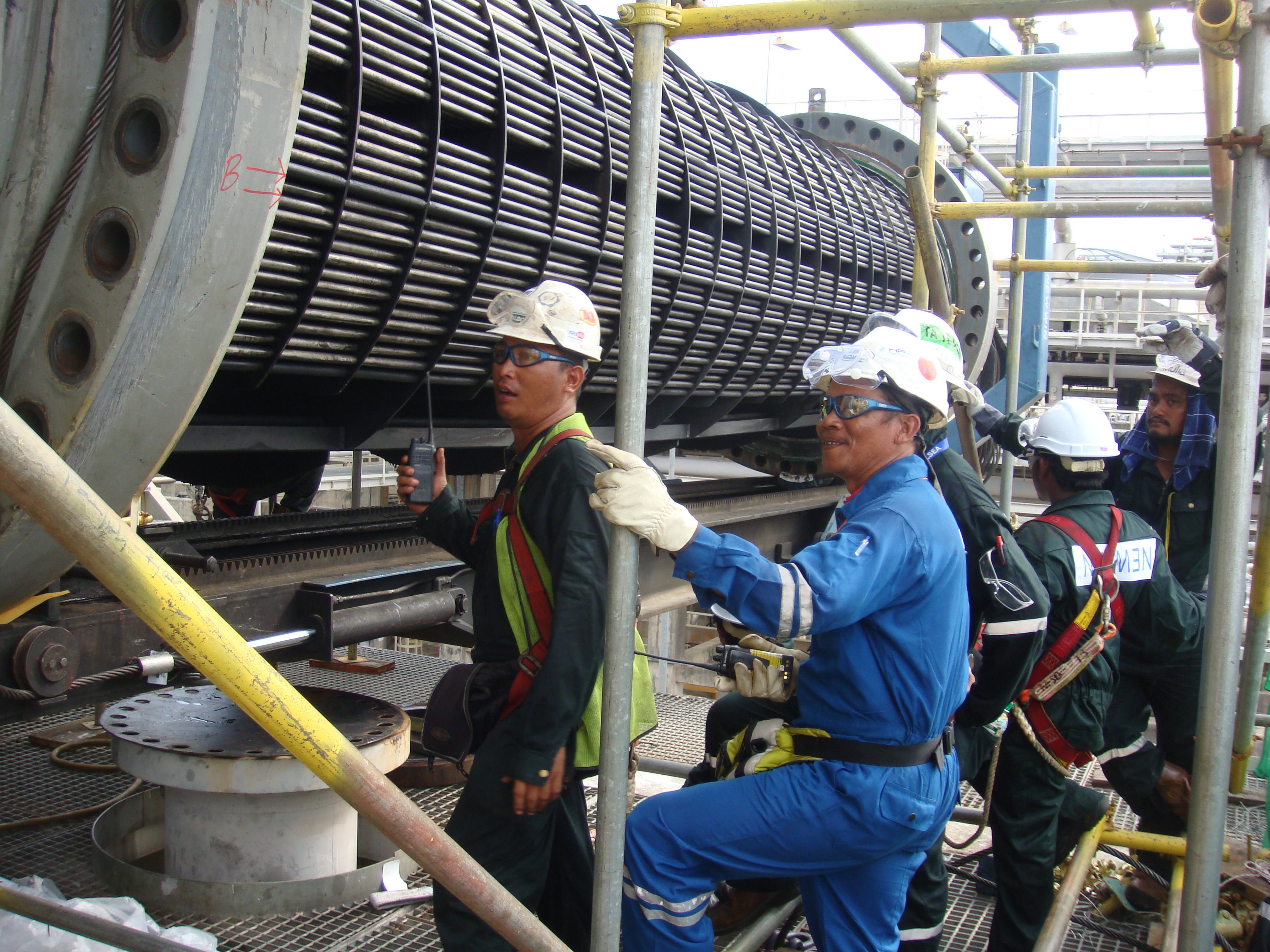 DASH has a dedicated team for shutdown inspection of pipeplines, equipment, plant in refinery, petrochemical complex, nuclear complex, Fertilizer and other types of units. This includes health assessment with RLA activities a. All International standards and good engineering practice like API, OISD and Client procedure is followed.
Construction  Inspection
DIPL provides inspection services for plant construction, which includes design review or design or detailing, civil inspection, vendor inspection and assessment, fabrication inspection and monitoring, electrical and instrumentation inspection and commissioning. The services provided by experts, third-party inspection, specialist or second party inspection agency.
Factory Audit
Factory audit service verifies the capability of a manufacturer to meet contract conditions for quality, quantity and delivery terms. Such assessments are often tailor-made as per a client's needs and requirements. By availing of this service, we eliminate the need for a client to be present on-site at the manufacturer's plant or factory.
OEM Development
DASH Services with 32 years of experience has a team possessing a strong engineering background. This team stands ready to offer consultation based on the latest technological advances, incorporating current national and international norms and standards. DASH can help assist in creating a first production prototype, technical documentation, standards evaluation, establishing production and quality criteria, and technical transfer to the supplier.
Initial Production Check
The inspection team from  DASH can perform a visual inspection of products as available at the beginning of the production cycle against a client's instructions and Purchase Order specifications. The "Initial Production Check" when combined with a "Final Random Inspection" and any other online production checks, helps in taking corrective actions at an early stage of the production cycle. The inspection team will send out intermediary reports to the client and keep them informed about the production progress relative to the delivery terms.
In-Production Check
The inspection team performs a visual inspection of products as available during production. The inspection team may subject some products for random material testing. The in-production check service helps in reducing the final random inspection failure risk.
Random Inspection
DASH inspection services team performs a final random inspection comprising of a detailed visual inspection of goods before shipment. It is generally conducted on the premises of the manufacturer, on samples selected according to defined sampling procedures. The inspection criteria covering quality, quantity, marking and packing are based on the client's specifications and reference samples, as provided. Upon completion of the final random inspection, a detailed inspection report is sent to the client and the inspection certificate issued to the supplier if all findings are positive.
Random Inspection can be chosen as an independent service or for a tighter check on the production, the Random Inspection service can be performed in conjunction with the "Initial Production Check" and "In-Production Checks." Upon completion of this inspection, we will issue a  DASH Inspection Certificate certifying the product quality.
Loading Supervision
To further manage the product delivery, the  DASH inspection team offers loading supervision which involves, "as appropriate," the checking of the container condition, identification of the loaded packing units with the previously inspected consignment, tallying of the total number of shipping packing units and sealing of the container. Loading supervision service is offered in combination with the final random inspection.