OSHAD-EHSMS-ADEHSMS Certification
OSHAD-EHSMS-ADEHSMS Certification
OSHAD-EHSMS-ADEHSMS Certification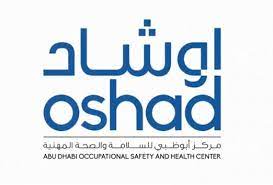 About OSHAD-EHSMS-ADEHSMS Certification
Occupational safety and health (OSH),is commonly referred to as occupational health and safety (OHS), occupational health or workplace health and safety,is a field with the safety, health,of people at work place..The goal of occupational safety and health is a safe and healthy work environment.OSH may also protect workers,family members,employers,customers,and many others who might be affected by the workplace environment.In the United States, the term occupational health and safety is referred to as occupational health and occupational and non-occupational safety and includes safety for activities outside of work.
OSHAD is a management tool that integrates Occupational Health and Safety management components of a business into one system. The main objectives of the oshad is business to managing the impacts of various activities and minimizing workplace risks and manage all aspects related to occupational health and safety at workplaces.
Abu Dhabi Emirate Environment, Health and Safety Management System (AD EHSMS) was developed as per the directions of Abu Dhabi Government to manage environment, health and safety issues through the use of a framework that assists entities, in both private and government sector, to identify, control and reduce workplace risks and the impacts of their business activities, on the environment, human health and the safety of workers and the community.
Initially, as per the recommendations of the EHS Higher Committee, there were seven major sectors targeted to implement the system, these include: Building and Construction, Transport, Industry, Energy, Health, Tourism, and Waste Sectors. Education Sector and Food Sector will be included in 2011 and further Sectors will be included in future as the system is implemented throughout the Emirate.
Main Highlights
Abu Dhabi EHSMS as a regulatory body had introduced many set of Policies and Procedures that need to be followed and adhered to by different entities in the Emirate of Abu Dhabi.
Also there are many forms that need to be submitted in order to achieve the compliance status. Abu Dhabi EHSMS has introduced many set of Code of Practices as below:
CoP 1.0 Hazardous Materials
CoP 1.1 Management of Asbestos Containing Materials
CoP 1.2 Lead Exposure Management
CoP 3.0 Occupational Noise
CoP 3.1 Vibration
CoP 4.0 First Aid and Medical Treatment
CoP 5.0 Occupational Health Screening and Medical Surveillance
CoP 6.0 Emergency Management Requirements
CoP 7.0 Fire Prevention Planning and Control
CoP 8.0 General Workplace Amenities
CoP 9.0 Workplace Wellness
CoP 9.2 Managing Work-Related Stress
CoP 10.0 Rehabilitation and Return to Work, etc.,
Brief about the ISO standard
The objectives of the AD EHSMS is to continuously achieve an excellence in the management and protection of the environment, health and safety, through the partnership between all government entities and private sectors to completely ensure that activities within Abu Dhabi Emirate are undertaken in a responsible, safe and sustainable manner.
The continual improvement is an essential component of the AD EHSMS, which aims to consistently improve the organizational EHS performance.
The entities will be compensated for the self-identification and correction of non-conformances, contributing to the continual improvement of EHS performance.
Adapted from EHSMS -OSHAD- Abu Dhabi www.oshad.ae
Abu Dhabi Occupational Safety and Health System
Need help or have a question?
UAE:
+971508692438
INDIA:
+919825164743