Aviation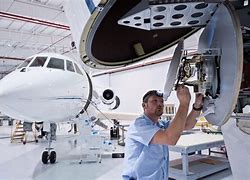 About Our Services

DASH Aviation Services is based in UAE .
DASH Group of companies is the recognized leader in delivering Advanced Inspection Services in the Oil & Gas industry. To serve the Aviation Industry, the new company has been initiated in UAE . The Company is having approval from the General Civil Aviation Authority (GCAA) as per local regulations to serve the Aviation Industry. The company is having well-experienced personnel, who are qualified as per BS EN 4179 / PCN / NAS 410. The Company will be equipped with the latest inspection tools and technology to cater to the most advanced requirements of the Aviation Industry.
Know Somthing
Services and Testing
The current Inspection methods are Eddy Current, Ultrasonic Testing, Magnetic Particle Testing, and Fluorescent Penetrant Inspection based on the approval of GCAA in accordance with CAR 145
The Inspection activities are on Light Aircraft, Business and Executive jets, Helicopters, Military Fighter Jets, Mainstream Airlines and Multinational Carriers, using experienced NDT Inspection personnel.
Inspection Scope:
Flight Surfaces
Windows And Windshields
Landing Gear
Fuselage
Aircraft
Various Other Engine Components
It is the policy of DASH Aviation Services to provide its customers with the highest quality services through qualified, equipped and engaged employees.
We are committed to providing our customers with the utmost care in technical competence and integrity.
We must meet the needs of our customers at a competitive price in a timely manner.
We measure our success by having satisfied customers, repetitive business, referrals and sales growth.
The pursuit of quality and its improvement is a continuous process with measurable objectives.
Each employee must be aware of, committed to, and actively involved in the quality improvement process by giving clear and accurate data.
The given services would be in accordance with applicable standards and specifications.
Need help or have a question?