Packaging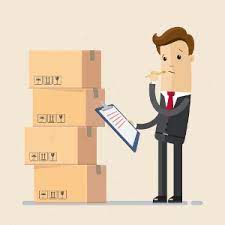 Packaging Solutions with Dash
Dash supports your worldwide packaging needs throughout all stages of the supply chain
Through our global network of experts, Dash provides comprehensive industry leading packaging solutions through our Assurance, Testing, Inspection, and Certification services to industries ranging from food contact (migration testing and NIAS), polymers & plastics, industrial & consumer products, cosmetics, medical, agricultural, pharmaceutical, and many others.
Additionally, in response to emerging trends in e-commerce and the consumer demand for sustainable products and packaging, Dash supports development, measurement and reporting that meets sustainable packaging claims. This includes rethinking package design, carbon footprinting, recycled content, extended producer responsibility, and evaluation of environmental impacts through the life cycle of the package. From raw materials to disposal, Dash can determine the environmental impact of a package and inform decision-making.
Assurance
Our global network of regulatory experts helps our customers navigate their products through the vast range of regulations and standards around the world; we provide the confidence and assurance needed to minimize risk and efficiently bring packaging solutions to desired jurisdictions. Dash has a range of assurance services to help you better understand both the market-driven and compliance requirements for packaging. Services include:
regulatory consulting
risk assessments
extractable & leachables
labeling requirements
packaging design & design optimization
environmental impact assessments
extended producer responsibility and fee management
Testing and Analysis
Testing and analysis is an integral step in the development of packaging design, production and use. Dash will perform testing to industry standards such as International Safe Transit Association (ISTA), as well as custom protocols. In addition to the physical testing of a package Dash offers a wide range of analytical services such as:
food contact testing services (migration testing)
IFS migration testing
performance testing
failure analysis
material characterization
Paper Product Testing Services
chemical analysis of materials
Bisphenol-A detection testing and analysis
barrier properties of polymers and plastics
Inspections
Dash's global network of inspectors can help ensure that your packages meet the unique requirements of your organizations and its intent. Dash inspections include services such as labeling reviews, proper material is being utilized, and ensuring the overall integrity of your products and brand are being upheld.
Certification & Audits
Dash's accredited certification & auditing programs ensure customers meet the increasing demand for packaging that meets stringent standards and requirements, such as:
Zero Waste to Landfill
EU Directive on packaging and packaging waste
Food Contact
Pharmaceutical/Medical Packaging
Need help or have a question?