Calibration and testing services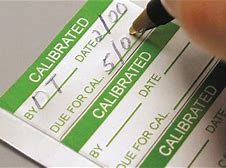 Calibration Services
DASH Calibration LAB
DASH Calibration Lab is a leading Calibration provider from the Middle East, offering cost-effective solutions to the various industries. DASH continuously serving worldwide customers to implement, maintain and improve their quality management systems. Quality and safety at work is our dominant importance and we are committed to provide calibration lab services that constantly meet the customers' requirements in a safe, timely and cost-effective method.
Our calibration Lab maintain high accuracy in master equipment and traceability to International standards. In an environmentally controlled calibration laboratory, well trained, qualified and competent experts with a defined work procedure, performing calibration in various ranges of measuring equipment's according to the customer, project and standard requirements. DASH calibration lab certificates are in compliance with the industry accepted International standards and manufactures specifications.
DASH Calibration Lab is well equipped with latest measuring devises. All accredited and non-accredited master calibration equipment is maintained in high accuracy to confirm consistency throughout.
DASH Calibration Lab is accredited under ISO/IEC 17025:2017 according to the scope specified.
We take pride in being multifunctional service super corridor in International Marine and Industrial fields, we can serve any part of the world at a short notice. The services we offer in Pressure, Temperature, Electrical, Dimension, Mass, Force, Volume, Flow meters, Biomedical, Gas detectors, Functional test, Fire and safety, Valve maintenance and services, Pressure testing etc. Our well-trained instrumentation and electrical engineers working effectively round the clock worldwide.
We provide world class offshore calibration facility according to the client and project requirements. In built advanced portable calibration & pressure test units can be customized based on the customer needs. The services we do provide under offshore sector will be -
Pressure Relief Valves .
Pressure Gauges/Switches.
Transmitters.
Chart Recorders
Flow Measurement.
Pressure Testing of Chiksan Lines & Pipe.
Following are the industries using Calibration services
Marine industry
Oil & Gas industry
Hotel & Water Park
Food production & Storage
Electro-Mechanical industry
Manufacturing/Production/Fabrication & Contractors
Construction Fields
Refrigerated Transport System.
Need help or have a question?