Information Communications Technology
Information Communications Technology
Information Communications Technology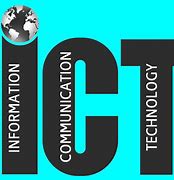 Dash is a trusted partner in helping ICT companies develop and launch products with less risk, greater quality, and increased revenue potential.
As the "always-on" Information Age evolves and products and technologies converge together, manufacturers need to introduce next-generation devices faster than ever before. They need to minimize their risk to their products, processes, people, and profitability. This is where Dash's Total Quality Assurance services make a significant impact for Communication and Information Technology.
Our expertise across a wide range of Assurance, Testing, Inspection and Certification services can help to ensure your latest-and-greatest ICT products are ready to meet regulatory, industry, and customer requirements. We can help you:
Accelerate speed to market
Gain new efficiencies
Reduce risk, while protecting your brand and reputation
Meet local and global regulation standards
Transform your product into business success
With Dash as your trusted Quality Assurance provider, you can benefit from our global knowledge and local presence.
Need help or have a question?