Product trading : Diesel ,bitumen ,CHEMICALS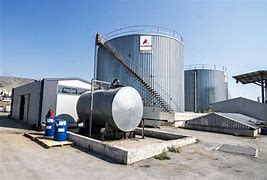 We are a Dubai based company dealing in
industrail oils such as Bitumen, sulfur
mix hydrocarbon, white oil, spindle oil,
kerosene oil,waxes base oils of all kind
RPO, fuel/furnace oil etc
DASH TRADING Group are wholesale fuel suppliers which source crude oil and commercial petroleum products for customers around the world.
Since there is a critical requirement of finding reliable petroleum products suppliers, DASH TRADING Group with a decade experience of business relationship with bulk fuel suppliers, can play role of a business partnership for supplying different types of fuels such as crude oil, condensate, diesel fuels, petcoke and liquefied petroleum gas (LPG).
Our procedure for supplying oil products is simple but strict. For starting negotiation we should receive buyer's official request by Request For Product form or LOI in details plus company profile or official website info.
Crude oil
The world leader in crude oil trading, we have an unparalleled grasp of crude markets globally, access to extensive infrastructure and longstanding relationships with producers and refiners worldwide.
We supply heavy and light crude oil for all refineries and international trading companies around the world.
Middle distillates
Our expertise and global supply chains enable us to respond swiftly to the markets' daily structural supply and demand imbalances. Our specialist teams, including our jet fuel focussed Dashtrading Aviation team, have expertise in the full chain, allowing us to provide efficiency and add value to suppliers and customers alike.
Gasoline
With a range of logistical assets in strategic locations, our customers benefit from operational flexibility. We work with refiners, state-owned oil companies, marketers and distributers, to supply markets worldwide. We supply wholesale diesel fuels with different sulphur (10-50 PPM) for all customers around the world. (Transportation Diesel Fuel, Marine Engine Fuel and Power Plant Fuel, ODM Vessel Marine Engine Fuel)
Fuel
An established fuel oil trader, with storage facilities in strategic locations including Rotterdam, Fujairah (UAE), Singapore and the Caribbean and shipping circa 2.6 million tonnes a month, including finished grades and intermediates for refinery feedstocks.
Naphtha
Trading around 17 million tonnes a year; our customers include petrochemical companies, refineries and other industrials, and our operations are underpinned by a 90,000 barrels per day condensate splitter in Rotterdam.
LPG
An established LPG trader, trading circa 12 million tonnes of LPG each year and benefiting from a large fleet of LPG tankers and proprietary LPG infrastructure, including terminals and storage facilities.
We supply bulk LPG gas with mixture of butane and propane for all African and Asian countries.
Bitumen
Dashtrading is both a manufacturer and supplier, supplying customers worldwide using one of the largest specialist fleets in the world.
Performance Grade (PG) Bitumen
Performance Grade (PG) bitumen is bitumen which is graded based on its performance at different temperatures. The LTPP has given certain algorithm to calculate the temperature of the pavement based on the temperature of the air above. From this, the highest and the lowest temperatures of the pavement is calculated and the bitumen that performs well in that temperature range is selected.
Bitumen Emulsion
Bitumen emulsion consists of three basic ingredients: bitumen, water, and an emulsifying agent. Based on specifications it may contain other additives, such as stabilizers, coating improvers, anti-strips, or break control agents. It is well known that water and asphalt will not mix, except under carefully controlled conditions using highly specialized equipment and chemical additives.
Bitumen Class 170, 320 & 600
Class 170 is widely used in sprayed sealing and light asphalt applications to provide durability and fatigue resistance. It is also used to manufacture cutback bitumen, bitumen emulsions and modified bitumen. Class 320 is most commonly used to manufacture asphalt mixes while Class 600 is primarily used to manufacture extra heavy-duty asphalt pavements that need to endure substantial traffic loadings.
MC Cutback Bitumen
Cutback Bitumen ( Liquid Bitumen ) is Bitumen that is dissolved in a solvent . Typical solvents include Naptha, gasoline and kerosene, white spirit etc. The type of solvent controls the curing time while the amount determines the viscosity of the Cutback Bitumen.
Viscosity Grade Bitumen
Standard Viscosity Grade Bitumen Binders include:
• Viscosity Grade Bitumen AC-2.5
• Viscosity Grade Bitumen AC-5
Penetration Grade Bitumen 60/70
This product is guaranteed to meet:Federal specification SS-A-706C for Type 1 60-70 Petroleum Asphalt. American. Association of state Highway and Transportation Officials (AASHTO) M20-70 (1982) for 60-70 Penetration Graded Asphalt Cement. ASTM D 946 for 60-70 Penetration Grade Asphalt Cement.
Coal
We deliver to customers in Asia, Europe, Australia and the Americas. We trade with mining companies in Australia, the US, Indonesia, South Africa and Russia.
Arq FuelTM
Arq Fuel™ is derived from coal waste. As such, its supply source is secure and the impact of its manufacture on the environment is minimal. In July 2018, Dashtrading partnered with Arq to be the exclusive global marketer and distributor of Arq Fuel™.
Jet fuels
We supply all types of jet fuels for commercial airlines, private airlines and international traders.
Need help or have a question?
UAE:
+971508692438
INDIA:
+919825164743