RUSSELL OILFIELD EQUIPMENT COMPANY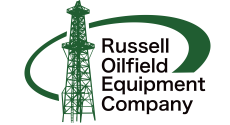 DASHTRADING International offers a full range of aftermarket drilling equipment spare parts from RUSSELL OILFIELD based in Houston.
Russell Oilfield manufacture replacement parts for Drawworks (these parts include drum shafts, clutch carriers, bearing boxes, shim sets, brake systems, and drive sprockets) , Catheads, Rotary Tables, Rotary Swivels, Traveling equipment, Triplex Gear End and Triplex Fluid end, Goosenecks, Wash pipe cartridge assemblies, swivel rings and much more.
The replacement parts are directly interchangeable to the Original equipment manufacturers such as National, Oilwell, Ideco, Gardner Denver and Continental-Emsco.
A significant inventory of parts is held at our facility in Jebel Ali (Dubai) to service the region.
DIAMOND CHAIN COMPANY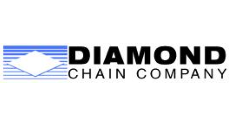 DASHTRADING International is the Middle East official stockist for Diamond Chain we can supply Standard Chain, Heavy Series, Non-Standard Series, Double Pitch Power Transmission, Double Pitch Power Conveyer, Standard Attachment Roller Chain, Multiple Strand Chain, High Strength Lift Chain, Oilfield Chain, Special Lubricated Chain, Special Application Chain, and Specialty Made-to-Order Chain.
Diamond Chain is a high quality USA based manufacturer. A significant inventory of Cottered Chain is available from our Jebel Ali (Dubai) stock, & can be cut to required lengths onsite.
GEORGE'S BRAKE CORPORATION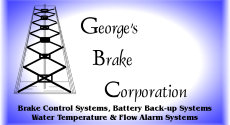 George's Brake Corporation has been manufacturing replacement sub-assy's for the (Auxiliary Dynamic) Baylor Brake Control Systems since 1983 from their facility in Arizona USA. Replacement parts for PWM-10, PWM-20 & PWM-CL Systems. Also provides new PWM-CL Systems which include the custom transformer and Drillers Control, Replacements parts for the older oilfield brake control units, Battery Back-Up Systems, Brake Water Temperature and Flow Alarm Systems & new replacement control parts for Dretech control systems. Industry standards such as 6032 & 7838 brakes we service parts for on a regular basis.
As Middle East stockist and distributor for GEORGE'S BRAKE, DASHTRADING carries a large inventory of alternative parts for all types of Baylor brakes in its Jebel Ali (Dubai) facility. These parts are fully interchangeable with original Baylor parts and are readily accepted as substitutes in the industry. We keep all common parts, driller's controls, firing circuits, coils, and even a complete emergency battery back-up system.