AmeriMex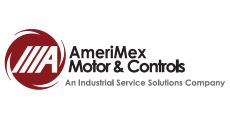 AC/DC Motors (New/Used), Repair, Testing Services, Low Voltage Motors, bug blowers & Mud Pumps. AmeriMex Motor & Controls, LLC. is located in Houston, Texas, and specializes in new and remanufactured AC and DC motors and controls for drilling, dredging, petrochemical, cement, plastic, steel and general
industry. AmeriMex's equipment is designed to meet the power needs of any industry. AmeriMex also maintains a large stock of replacement parts and accessories to keep your existing electric equipment running.
Dellner Breaks and Clutches Gummi USA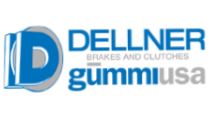 GUMMI® based in Houston, is a major manufacturer Clutch Assemblies to the drilling industry, plus Pneumatic clutches & brakes. Gummi produces six styles of couplings, including flexible, gear and hydraulic types, six drum clutch/brake configurations in both constricting and expanding types, non- asbestos friction material for a wide variety of oil & gas applications, and various sizes and styles of rotary unions and quick release valves. The Gummi type FK element is well suited as a clutch or brake in a wide variety of high-speed, low to medium torque applications where high heat generation is not a factor. The type FK elements are available in 18 sizes, in single, dual, and split configurations.
In addition to genuine Gummi products, they also manufacture assemblies and replacement and component parts that are 100% interchangeable and designed to fit Eaton Airflex® style CB, VC, CM, EB, ER, units and National Oilwell® style Dy-aflex units.
DASHTRADING maintains an inventory of Gummi clutches in standard sizes at our facility in Jebel Ali (Dubai).
MARATHON ELECTRIC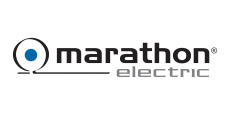 Marathon Electric has been recognized for engineering excellence and production of explosion proof motors for over 50 years. Blue Chip® – Severe Duty explosion proof motors incorporates all cast iron construction with a 1.15 service factor for use on fans, blowers, pumps, and compressors that require an explosion proof rating.
DASHTRADING carries a significant inventory of Explosion Proof Blue Chip® Marathon Severe Duty electric motors ranging from 5HP to 100HP that meets UL frame temperature limit code T3B/T3C (55degC desert ambient). DASHTRADING has many years' experience in supplying complete pump packages which utilizes the high quality and reliability of the Marathon motor as its power house.
BURTON CONTROLS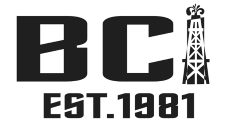 As an agent of Burton Controls, we supply OEM and custom built Top Drive Service Loops to oil & drilling industry. Burton Controls can assist you with the specifics of most top drive brands, and even help you make improvements that will prolong the life of your loops.
A significant inventory of Service Loops for TDS-10 & TDS- 11 Top Drives are kept in our facility in Jebel Ali (Dubai) to service the region.