Road Tankers- Trailers Fuel Bowser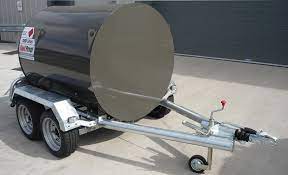 Fuel Bowser
We are a specialized manufacturer of customized fuel bowsers suitable to be towed by different vehicles. These fuel bowsers or towing trailers are a great addition to sites that require remote fuelling. Fuel bowsers or towing trailers help to ensure continuity in fuelling needs on-site. The small size and compactness ensure that these fuel bowsers can reach difficult to access sites.
Fuel bowsers or towing trailers can be designed to accommodate 200IG, 500 IG, and up to 1000 IG capacity. DASH PROJECTS also has solutions for both Petrol as well as Diesel fuel bowsers.
For more details
Contact dash@dashinspectorate.com or call whats app 00971508692438
Need help or have a question?
UAE:
+971508692438
INDIA:
+919825164743